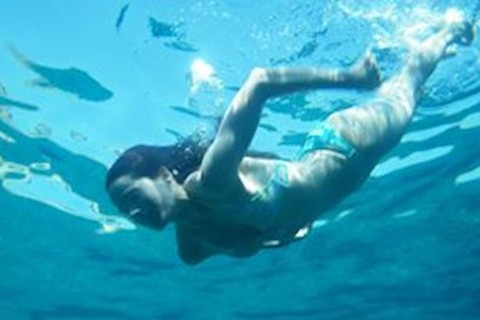 HOLIDAY WORKSHOPS OVERVIEW
Our holiday workshops take place in selected beautiful seminar houses and are lovingly and very thoughtfully organised.
In the sensitive atmosphere of the workshops, you connect with your innermost life energy.
In these holiday workshops
you can invite joy of life and creative impulses
combined with lightness and consciousness
into your life.
Spersa
In a relaxed environment, you dive into a world that allows you to live, which is your deeper longing!
---
---
Tantra holidays for joy of life and creativity in Koroni in untouched nature by the sea for singles and couples
These heart-opening and sensual-creative holiday workshops take place in the true to its name located seminar house The Other Paradise near Koroni directly by the sea, at the green peninsula Peloponnese in the south of Greece.
The magical beauty of the coast and the relaxed atmosphere make it easy to get back in touch with your original joy of life. In a playful way, you will awaken new creative energies.
I experienced magical moments!
The feeling of love and openness is still within me,
and there is a new and refreshing feeling in my life.
Feedback from Yoram
In tantric-shamanic Rituals inspired by this uniquely wild nature paradise, you can connect with your original naturalness and the hidden sensual parts within. 
It will support you to get to know yourself deeper through sensitive and sensual encounters.
There is the possibility to participate in one or more workshops, depending on how long and intense you want to immerse yourself.
---
---
Relaxed sensuality, tantric massages and Sacred Sexuality for singles and couples
The holiday workshop at the Algarve takes place in the seminar house Bodhi Bhavan in Portugal. 
Surrounded by fruit trees with birdsong and the whisper of the wind, the beautiful meditation room is set in unspoiled nature with a fantastic view of the sea. In the huge garden, there is a refreshing swimming pool with sun-beds in the shade of the trees.
It's a place where we are undisturbed. It is therefore ideal for this special experience of Sacred Sexuality in which you come in contact with your love, the spiritual dimension of your sexual energy and the silence of meditation.
This workshop has changed my life completely,
I have no words to express my feelings and gratitude.
Tantra has given me a new life and vision
and I am able to experience deeper energy sources within me!
Feedback from Dev
The protected and non-intrusive atmosphere allows a deep let-go. As you relax, you reconnect with the free and playful flow of your sensuality.
---
---
A journey to the heart with combinable travel components, thoughtfully organised in a travel group to powerful places in India
In this guided journey to powerful, spiritual places you have the opportunity to get to know India in a way that will touch your innermost depths.
The journey has the potential for a fundamental inner transformation. You can find a new quality of life by deepening your meditation.
In our tour group it is possible to travel safely and to devote yourself to your inner world and spiritual experiences.
Let yourself be carried away in the flow of life, without any interference or pressure. In this natural letting go, you can experience a new dimension of lightness and joy. In honest encounters with yourself and others, you open yourself up to love, sensuality and inner silence.
I am infinitely grateful to you
for your knowledge of India's culture and mindset
and for how you guided the seminar:
benevolent, respectful, calm and welcoming.
Feedback from Katherina
In beautiful sea-view rooms you get the feeling of being a part of nature and in the evening you fall asleep to the sounds of the sea and in the morning the song of exotic birds awakens you.
---
---
Tantric meditations in sensual seminars with international participants in enchanting surroundings for singles and couples
The holiday workshops on Bali differ from other tantric workshops in incorporating tantric meditation practices.
The seminar house Shambala Oceanside Resort is located directly on the sea and our rooms in small, elegant garden huts are embedded in a tropical garden, which invites you to relax. We use this wonderful environment and our sexual energy to enter into a state of meditation and connect with our buddha-nature.
By immersing yourself in the Tantric consciousness
and bringing that attitude to your sensuality and relationships,
your relation with yourself and your partners
will continue to deepen and refine.
Spersa
In Bali you are close to the magic of life and you will be enchanted by the people and wonderful landscapes, water temples, tropical waterfalls, rice terraces and the bustling city of Ubud with ancient handicrafts.
---