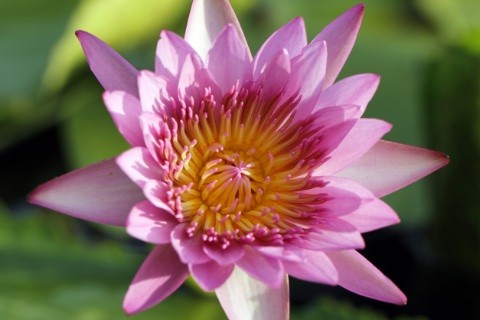 WORKSHOPS ON LOVE
Heart workshops are the foundation for opening our hearts.
You will understand your conditioned patterns of how you love and want to be loved, and in which way this can lead to dependency in relationships.
It is the key to transform neediness into a more conscious form of love and bringing a quality of gratitude to your love relationships.
You and I both have our excuses for not opening in love with each other.
Still, both of our hearts yearn to open and commune in love.
David Deida
Moving from the head to the heart, painful patterns of your love can dissolve and you reconnect with your joy of life.
Trust grows and you learn how love and freedom can enhance each other.
---
---
Heart Workshops
A 3-day basic workshop for singles and couples in Greece and Germany
In this basic workshop, you will connect with the deeper qualities of your heart, such as acceptance, trust, innocence and love of life, and the heart's deepest longing to open up.
It is an opportunity to transform the fear of not being received with our love or of getting hurt. It happens by trustfully opening yourself for the present moment.
Discover new ways to spontaneously express from your heart and connect to the warmth and peace of your heart in your everyday life.
You can also discover that your heart functions as a bridge to meditation.
---
---
Journey to the Heart
A 14-day holiday with workshop in Goa and a visit to the OSHO Meditation Resort, India
This journey to India has the potential for a profound inner transformation as you learn to be in a flow with life instead of creating tensions through having expectations toward others or yourself.
Connect with a natural letting go that invites you to live your life as fully and intensely as possible out of an attitude of meditative relaxation.
In a trusting atmosphere, you can indulge in love, the pulsation of sensual energy and inner silence, discovering the depth of your love and your natural essence.
Get in touch with the lightness of being and give it a new aliveness.
---
---
A 4-day workshop for singles and couples in Germany
Living in the spirit of the heart means to connect deeply with a state of being.
By moving from the head to the heart, we lose the fear of cutting our own path and being ourselves – even if we do not meet the expectations of others.
There is no fear in the heart, but in order to open up we have to acknowledge where we are defensive or trying to protect ourselves. The power of the heart manifests through intrinsic acceptance which doesn't need to defend itself.
You'll gain more clarity in love matters and become more conscious and awake in your life.
---
---
Women Workshops
A 4-day workshop for women in Germany 
The strength of the woman is in her heart and you can discover and celebrate your feminine energies in this workshop.
When women come together, a space of warmth, sensuality and joy is created that will help you discover what it means to be a woman in her full potential.
With self-esteem you can bring a new confidence into your relationships and you find fresh ways of moving towards men and carry creative impulses into your relationships and your life.
You explore your innermost desires and learn to trust your dreams about yourself and to realise them.
---
---
A 4-day workshop for women in Germany 
In this advanced women's workshop, you can explore your feminine sexuality in attentive connection to your heart and allow it to blossom.
Being well connected with your feminine energies gives you a presence of being at ease in front of a man, without manipulating to gain recognition or to control him because you believe yourself to be powerless.
Then energy will naturally flow because men are attracted to truly feminine qualities like devotion, when she receives him deeply and accepts herself in her loving, sensual sexuality.
In a sensitive way you open yourself to the female longing for a fulfilled sexuality.
---
---
---