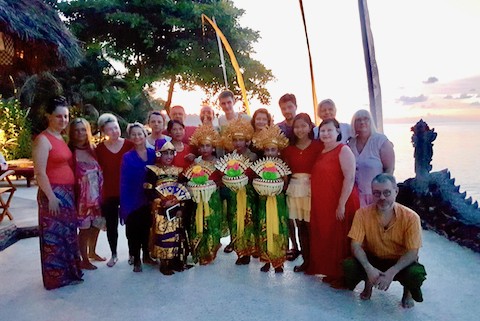 Our Team
Satyam Thomas Peschel

Former teacher, system analyst and tantra teacher from Germany.
He has been practicing active and quiet meditations on a regular basis for forty years.
As main assistant he has been supporting Spersa for many years in Germany and in international workshops all over the world.
Trained in Bioenergetics Power he works with individuals and groups using a variety of intense tools such as Energetic Breathing®, California Massage, Sensory Awareness and Tantric Yoni Massage by Nhanga.
My passion is to guide people to a point, where they are present and connected to themselves. You can trust me being unshakable by your side!
Satyam
As an experienced coach, he offers one-to-one breathing sessions for relaxation and as a release-technique for suppressed emotions and uses breath as a tool to regain a fearless life.
The regularly offered AUM-Meditation is a multi-hour Social Meditation with 13 different stages to transform painful emotions and gain more clarity and self-confidence in loving interaction with other people.
He leads Breath-Sense-Silence workshops for personal development through breathing awareness. As a co-therapist he offers BatRelex® with Corinja in Austria and Touch-Feel-Breathe with Nirava in Switzerland.
Information and dates can be found on his website Bonfari.
---
Tara Dagal Khal

Passionate psychologist, mother and tantra teacher from Israel.
The Love Is Life-Training is a gentle approach with deep techniques that help me to discover my true nature and bring it to life in everyday life.
As I learn to facilitate workshops, I realise my own potential and feel my vocation and essence. It is a great pleasure to support people and the whole existence!
To acknowledge the liveliness of my sexual energy as an essential part of my nature without suppressing it, connects me more deeply with the body and my spiritual heart and becomes the source of an awakening livly energy.
I like the deep intention of art of love-workshops to guide people in a way that makes us feel secure at all times, as well as the creative approach.
From Spersa I have learned to connect with the heart and soul of other people through softness and strength, tact and responsiveness.
Tara
There is no pressure, this allows to become more courageous and secure while still being playful and spontaneous. In the process, growth is happening through learning to open my individuality in my own natural rhythm.
I would like to share this insights with you in my events and weekend workshops in Israel and Russia.
Information and dates can be found on my new Facebook page.