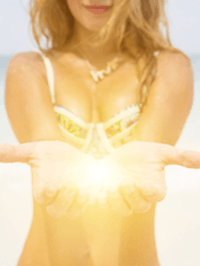 The strength of the woman is in her heart and you can discover and celebrate your feminine energies in this workshop.
When women come together, a space of warmth, sensuality and joy is created that will help you discover what it means to be a woman in her full potential.
With self-esteem you can bring a new confidence into your relationships and you find fresh ways of moving towards men and carry creative impulses into your relationships and your life.
You explore your innermost desires and learn to trust your dreams about yourself and to realise them.
---
Together with other women you can expand beyond your usual limitations and in the space of trust you can grow into a fearlessness and let go of your masks, roles and protection mechanisms.
A deeper connection with yourself helps you to find trust in yourself as a woman and to get a new self esteem in your relationships and confidence in your sexuality.
"You are only willing to surrender open if he is fully present with you, committed to claiming your heart with his absolute integrity of being. And he is only willing to commit his presence with you if you are willing to surrender open and offer your heart´s light and devotion as love´s yearning."
Dear Lover – David Deida