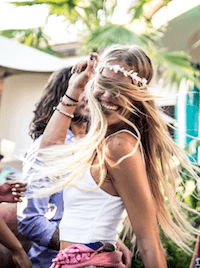 In this advanced women's workshop, you can explore your feminine sexuality in attentive connection to your heart and allow it to blossom.
Being well connected with your feminine energies gives you a presence of being at ease in front of a man. Then you don't need to manipulate to gain recognition or to control because you believe yourself to be powerless.
Then energy will naturally flow because men are attracted to truly feminine qualities like devotion, when she receives him deeply and accepts herself in her loving, sensual sexuality.
In a sensitive way you open yourself to the female longing for a fulfilled sexuality.
---
The power and warmth of the women's circle gives you the confidence to find out what it means to truly live a fulfilled femininity and your whole feminine potential.
You develop new perspectives because we learn from each other what it means to be a loving sensual being and at the same time to be in our power.
By enjoying yourself as loving and sexual women, you develop a deeper sense of self and begin to radiate natural beauty and dignity which will touch others.
This inner connection between self-love and acceptance of your body makes you attractive.
Consciously discover the joys of your sensuality.
When the man is able to fully represent the masculine and the woman to represent the feminine part, a polarity is created which pulls each other magnetically – without these electric poles there is no excitement and attraction. Spersa's book: Love is Life